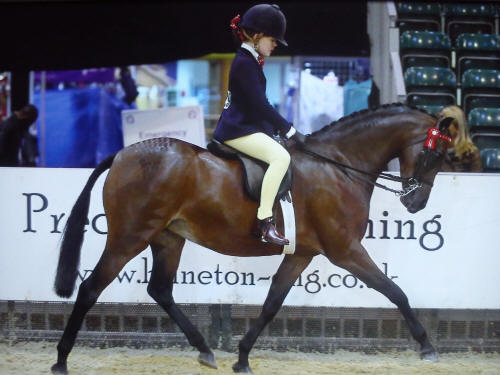 2014 was made special by viewing the partnership of Jessica Soltermann and Landemann Peony going from strength to strength, culminating in a 2nd placing at the Horse of the Year Show, being on joint marks with the winner and eventual champion. With championships gained at both the BSPS Winter and Summer Championships the pair have commanded the attention of many and make a delightful picture to watch.
I

t's no wonder that young Jessica rides with such aplomb as her mother Nicky and aunt Mandy Baldwin were stable jockeys at the height of the Gilbert-Scott's production days, in fact Nicky is pictured left aboard the legendary Cusop Heiress wearing the same jacket that Jessica is wearing at HOYS in the photo above!




Completing Peony's production team (

pictured below

) is mother and grand-mother Janice Baldwin who all together have given Peony the best possible chance for which I am exceptionally grateful.






Landemann Snapdragon

(aka "George")




| | |
| --- | --- |
| | Having never left home before, at the age of seven, "George" made the trip up to Ian Boylan to make his public debut at the Cheshire County Show. With Ian's expert handling we couldn't have dreamed of a better result when George was selected as Part-Bred Arab Champion, then Riding Pony Breeding Champion and stood reserve in the Cuddy Horse of the Year Show qualifier. At his next two shows he also took top honours being Supreme of The Showing Register Show and Champion Pony Stallion at the NPS Summer Championships. |






Many thanks to Di Henning for the lovely images and artwork of Landemann Snapdragon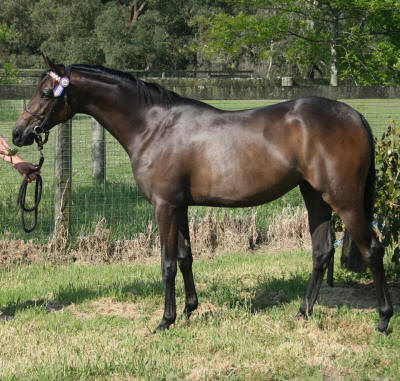 | | | |
| --- | --- | --- |
| | "Our Songbird" bred in the UK by Australian pony breeders Kerry and Paul Dunstan and exported to their Malibu Park Stud in Victoria by Dolphin Supreme out of our mare Longriver Nightingale by Small-land Maytino who they leased from Landemann. | |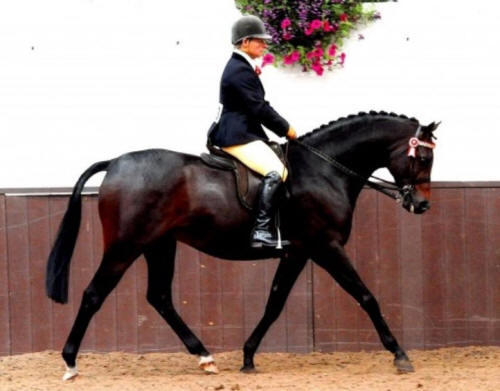 | | | |
| --- | --- | --- |
| | Landemann Nighthawk by Royal Ensign of Trellech x Longriver Nightingale by Small-land Maytino now with Jeff and Janice Parry at their Talponciau Stud in North Wales. | |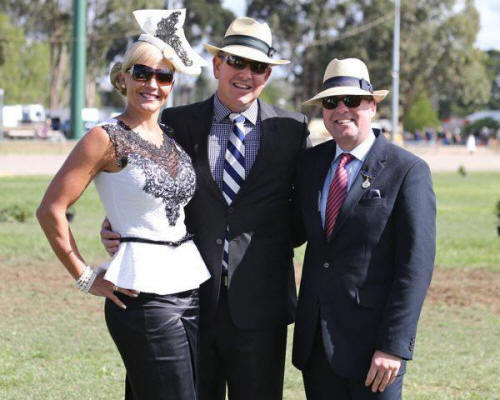 Judging at Canberra Royal, Australia 2014 together with Grey Gerry and Samantha Kennedy
oooOOOooo
2005 - I was fortunate enough to be invited to spend three days judging at the Barastoc Horse of the Year Show, at Werribee Park, near Melbourne in 2005. In lovely warm weather, I judged the lead rein, show hunter ponies and International Challenge in the equestrian centre at Werribee, which boasts two indoor schools, six outdoor dressage arenas, showing rings and polo fields.
The standard of production in all classes is outstanding, with ponies presented to high standards. What was particularly pleasing to me, was the correct way of going that many of the ponies and horses showed and, typically, ridden to a much higher standard that at home. This is due in part to the age of the riders, as some ponies are ridden by adults. It was refreshing to see ponies far less over bent than is typical at home, going with good balance and rhythm in natural outlines.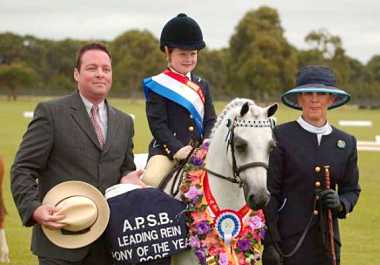 The hack classes in particular are of a very high standard, with many quality thoroughbreds off the track making the successful transition to the show ring. These classes are hotly contested with large entries, though the method of judging would certainly raise a few eyebrows round the ring in shows in this country.
After the initial walk, trot and canter on both reins, judges make a selection of approximately ten animals, who are are brought into line to perform individual shows. This means the others remaining are asked to leave and they do so with courtesy. Personally, I favour this way of judging as it not only allows you to concentrate on the horses and ponies which you feel are going to be your final line up but, more importantly, it allow classes to have start time which makes life so much easier for exhibitors and show officials. I believe that we should look to adopt this system more in the UK to improve the timetabling of shows and allow judges to focus their attention on the animals they wish to view in more detail. With entries of thirty plus in each class, this system allows more successful management of schedules, to the benefit of exhibitors, show organisers and judges alike.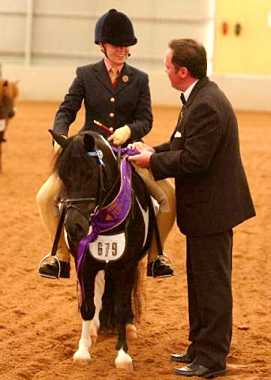 During the International Challenge, judged as an evening performance to music, those qualified completed a two minute individual show that had hacks performing serpentines and flying changes with ease and aplomb. These classes really were a pleasure to judge, the only downside being that the horses and ponies are not stripped - though I asked all my competitors to walk away from, and trot towards me, so that I could more accurately assess their conformation and movement.
Another aspect of the judging process I enjoyed, was being given the opportunity to answer questions about my decisions, which were posed by the commentator during the prize giving. Being handed the microphone is not something which happens in the UK and I am sure that some judges would feel uncomfortable about this - though I appreciated the opportunity to explain the reasons for my champions' and reserves' placings to the three hundred or so people who enjoyed dinner whilst watching the performance.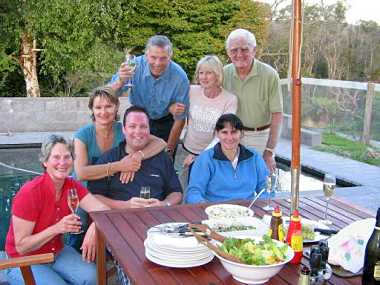 Kerry Dunstan, Susie & Michael Burt, John Sinclair, Julie Wilson, Anna Sharpley and myself, enjoying Australian hospitality
Enjoying my time in Australia in 2005 with friends, Kerry and Paul Dunstan of Malibu Park, and Darren Telford and Greg Gerry of Whitmere Stud. Their hospitality allowed me to enjoy the best of food and wine, as well as the odd pony or too at Canberra Royal Show. Many thanks for making so welcome and looking after me so well during my stay.